The AGENT with Chris King
---
---
If you have any questions or do not see the product you are after on this page, please CONTACT US
and we will be sure to help you find what you are after.
#letstalkcarbon
Not all Carbon rims are the same. We Are One is the first manufacturer to bring transparency to the process and has created rim products that are unmatched in quality.
Our unique layup process allows for all fibers to be placed exactly where they are meant to be. No fiber drift or bridging is possible, ensuring that all our fiber strands are under correct elongation and not bunched up and acting as filler. None of our rims are filled, covered, coated or sanded. 
Each rim is assembled and signed by one of our layup staff with the understanding that great care and pride went into producing only the best rim.
Compact and Wrinkle Free
With proprietary bladder technology, we are able to elevate our production pressures to wipe out any wrinkles in the internal structure, leaving an equally compacted part. It is essential because any fiber that is not correctly elongated can lose fiber orientation and have considerable reductions in mechanical properties. More accuracy and precision makes stronger and responsive rims.
Tight Tolerances
With all of our molds made in-house by our machinist, we have the most accurate bead seat dimensions. It ensures proper tire fit for ease of inflation and the ability to showcase the beauty of a correctly made part. All of our rims are entirely cured and cooled in the mold, so no possible warping or ovalization of the rim happens. More exact dimensions make building wheels more precise and hold true longer.
Even Fiber Distribution
Our Layup process allows us to pinpoint all of our layers of fiber in the exact position we want them. The rims are made up of both Woven and UD fibers and have strategic placement of both to increase strength and benefit ride quality. This makes for the ultimate manufacturing consistency and the highest quality rim.
Product Spec
1875g - 27.5 race / 1784g - 27.5 cx-ray
1895g - 29er race / 1804g - 29er cx-ray
32 hole only
7-degree angle drilled nipple holes
72 Points of Engagement - Drive Ring System
Great Chris King Buzz
Chris King Drive Ring System
  The system consists of three primary parts: the Drive Ring, the Driven Ring, and the Driveshell (freehub). The design allows us to move the engagement mechanism inside the hub shell, inward of the large hub shell bearing, allowing it to have more contact area than a traditional freehub design, and better mitigate torque from the drivetrain. The Drive and Driven Rings are made of heat-treated stainless-steel and have 72-points of simultaneous engagement. These provide ample, positive engagement, and are capable of handling a torque load of over 800ft/lbs, three times greater than other high-end hubs we tested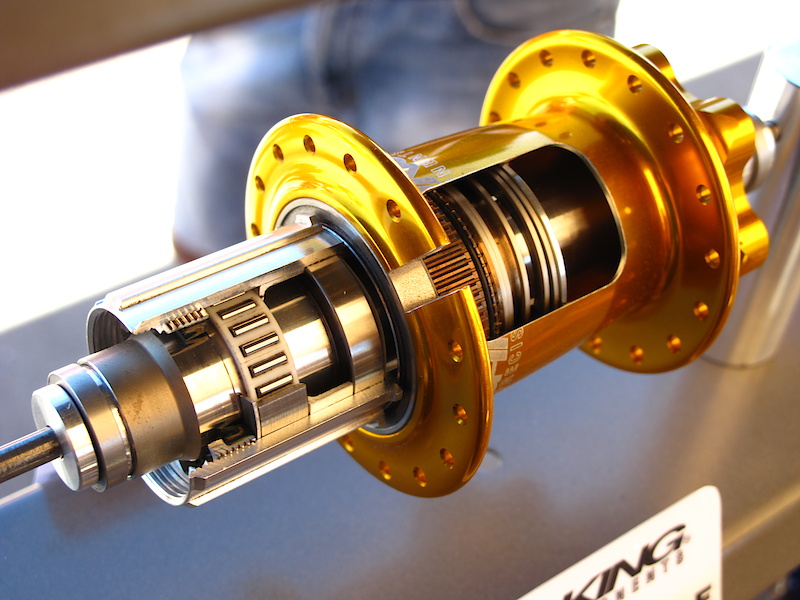 ---